Our Mission
Fasting, Prayers and Clean living leads to Spiritual Upliftment which manifest the power of the Holy Spirit resulting to Spiritual Healing and Chronic problem solving. The camp holds about 6000 people. People suffering from "psychiatric" illness or physical illnesses are all admitted. We believe that prayer and fasting is a vital component of the spiritual battle that is going on in the world. We also believe that prayer helps us to focus on the fact that God is sovereign and we are reliant on Him.
Welcome
Edumfa Heavenly Ministry ,is a Prayer Camp for anyone, of any age, interested in the practice of prayer and fasting.
We the entire Management , Staff Welcomes You to Spend some time here in Edumfa in the Central Region of Ghana, West Africa for you Spiritual Upliftment. Here We have clean Accommodation and other facilities which make living here very comfortable.


Sunday
Sunday School-9:00 a.m.
Worship-10:30 a.m.
Evening Worship-6pm
Student Classes 7pm

Wednesday
Service Meal -5:30 p.m.
Adult Service-6:45 p.m.
Gameroom Opens-6:00
Youth Service-7:00 p.m.
Adult Classes-7:00 p.m

Join Us
Edumfa
Home
Our Beliefs
Gallery
Events Calendar
History
Our Staff
Testimonies
Prayer Request
ICT Center
Contact Us
© Edumfa Heavenly Ministry 2013 Powered By Lenawadee Designs, The Netherlands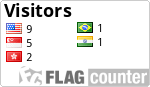 In Loving Memory of Prophetess Mrs. Grace Mensah
Click on the slide to visit her memorial website.